QWings RJ100 TNT – FS9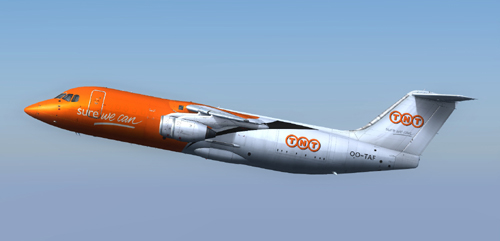 QualityWings Avro RJ100 TNT. By Fabio Massari. OO-TAF is operated by TNT. This livery was sported on 009/2010. This aircraft was delivered on 04-10-2000. Its previous reg was G-TNTK with Air Foyle. Alternate Wing Texture included along with instructions for how to install them. TNT-MALÉV flew with cargo version of BAe-146. Alternate textures by Tibor Kókai.
QWings RJ100 TNT - FS9 (12.88 MB)
- Downloaded 695 times.