FSX Cessna 182T N351SS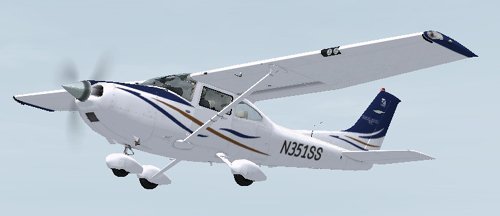 his is a repaint for Flight 1\'s new Cessna T182T. You must own the payware Flight 1 T182 for FSX. Sorry but I am NOT a professional repainter. The quality reflects the price. This is a repaint of the 2008 T-182T N351SS operated by Cessna Employee\'s Flying Club in Wichita, KS . By Mark Misek.
FSX Cessna 182T N351SS (5.23 MB)
- Downloaded 313 times.