June 30th, 2011
Comments off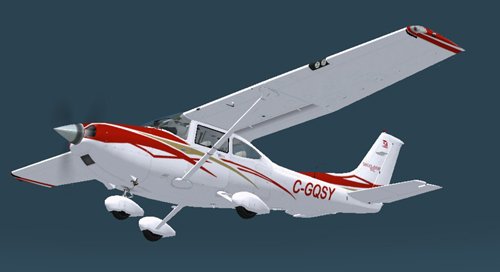 This is a repaint for Flight 1\'s new Cessna T182T. You must own the payware Flight 1 T182 for FSX. Sorry but I am NOT a professional repainter. The quality reflects the price. This is the livery offer in 2007 for Cessna 182s. I have also replaced the McCauley prop with a Hartzell and revised the spinner color and reflectivity. This is a Canadian registry and while it was not assigned to a 182, it still looks good. By Mark Misek.
FSX Cessna 182T C-GQSY (2.19 MB)
- Downloaded 282 times.