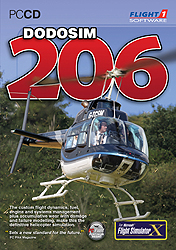 Update for the Dodosim 206 gauge file. This update is for the Flight1 download version and the Flight1 Boxed edition only. Visit the Dodosim support forum if you do not have a Flight1 installer version.
Unzip and copy the appropriate language version .gau file into the FSX/Gauges folder.
Uploaded by Flight1.
Dodosim 206 Gauge File Update (2.59 MB)
- Downloaded 1323 times.